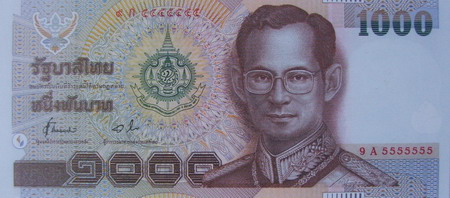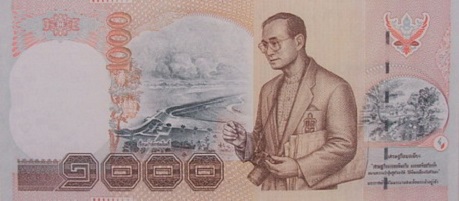 Appraisal price
Ordinary number UNC about 1,800 - 2,000 baht. <! Oct 2017 # 480>
The price was updated on 30th October 2017.

Banknote info
In the celebrations on the auspicious of His Majesty King Bhumibhol Adulyadej's 6th Cycle birthday anniversary, Bank of Thailand has permission to issue the commemorative banknotes in 1999.
The banknotes were issued on 1 Nov. 1999. The price of banknote was 1000 baht.
Appearance
The commemorative banknote identical to 1000 Baht 15th Series, with additional Royal Crest commemorative insignia of His Majesty the King's sixth cycle birthday anniversary celebration on December 5, 1999 at the center of guilloche design in the front side.

<! adsense 4> <! end adsense 4>